The shift in business culture over the course of the last twenty years or so has meant that growing your business through acquisition is more common today than ever before. Entrepreneurs and Corporates view acquisition as a part of their overall business growth strategy.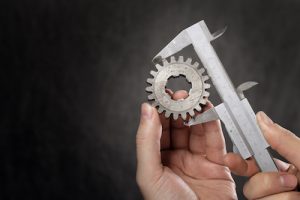 According to research by the Harvard Business Review, the traditional rules surrounding business acquisition for growth have been breaking down over the last two decades, with many businesses acquiring companies outside of their usual sector, in so-called 'non-synergistic' buyouts. This, they claim, has led to brands like the Sara Lee Corporation enjoying returns on investment of up to 35 per cent per year.
Why might you consider growing your business with the purchase of another going concern? Let's examine the key reasons for doing so.
1. OFFER NEW SERVICES TO EXISTING CUSTOMERS THROUGH ACQUISITION OF ANOTHER COMPANY
If you have built up your business and have established an attractive customer base, then buying a business may offer the perfect way of selling new services to them. For example, if your business offers payroll services to a large number of companies already, then you might consider adding an accounting software developer to your portfolio. With a pre-existing customer base it is often beneficial to both clients and service providers to offer a range of services, whether bundled in together or not.
Your current marketing activities should mean that you already understand your clients' habits and buying patterns to a degree. You may also have access to some of their personal data, which gives you an edge in selling a new product or service to them. Essentially, buying a business which offers a related service to your current offering allows for 'bolt on' opportunities.
Increasing the overall range of services to the same client base is something many strategic business leaders have done to grow enterprises. For example, when Microsoft bought the networking site LinkedIn for £20 billion, there were two principle drivers.
Firstly, they wanted to increase the range of services on offer for further engagement with business people. Secondly, they saw opportunities to improve the monetization of the LinkedIn brand by attaching their advertising platform to it. Certainly they are in a much stronger position to monetize the platform.
2. BUYING COMPETITORS LEADS TO GREATER ECONOMIES OF SCALE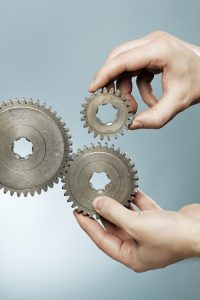 Any business can improve performance through greater efficiencies and increased margin, and the easiest way to achieve this is by developing economies of scale. Reduction of costs per sale and overheads can be most quickly achieved through business acquisition.
The strategic buy out of one or more competitors can lead to a consolidation of opportunities and lower competition in most sectors business operate in. This will increase economies and profitability by reducing the number of offices used, sales teams and support staff as well as the potential for increase in turnover.
A relevant recent case in point is Tilney Bestinvest purchasing Towry for £600 million. Both companies operate in the financial planning and investment management sector. The acquisition will allow Tilney Bestinvest to to immediately increase their profitability, achieved by increasing their portfolio of clients and financial products substantially. And, at the same time, the responsibilities for delivering to customers will be able to be shared among a smaller workforce.
3. IN-HOUSE MORE INNOVATION AND DEVELOPMENT
Although there are other key considerations to make when weighing up a business acquisition, one that should be a high priority is your ability to innovate. Does your business struggle to continually come up with new ways of doing things and to develop its products and service offerings? If so, you are not alone. Even business which have invested heavily in research and development functions end up taking considered gambles on what might happen, and could be missing out on the 'next big thing'.
As a result, business acquisition, particularly in the niche, start-up enterprise sector, may well be the most direct way of getting something new, before opportunity passes by. Finding new ways of fulfilling customer demand means not just relying on your own R&D, but recognising when an external company can give you something today which may take months or years to develop, or perhaps wouldn't otherwise be possible without the relevant Patents and Intellectual Property.
Sometimes, buying a business for its innovation potential is not because of its existing offering but relates more closely to its potential. Buying a company can frequently be the best way of hiring the skills and specialist knowledge your company needs. For example, when Fitbit spent $40 million to acquire Pebble's software assets, they did so because they had identified that Pebble's engineers were developing the next generation in the smartwatch market. By buying Pebble, Fitbit successfully incorporated their R&D and engineering skills into their own product development structures, thereby allowing Fitbit to challenge the other big players in the market.
4. BUILD UP YOUR MARKET SHARE THROUGH COMPANY PURCHASE
One of the chief reasons to grow a company through business acquisition is to develop its share of the market. Buying competitors can lead to new opportunities and allow you to take extra ground in your sector. Greater market share can help you to avoid excessive localized competition which can lead to tighter profit margins, especially if you end up competing on price. Furthermore, acquisition of an established competitor is often a quicker route to growing your market share than attracting new customers to your existing brand.
Look at Marriott's $13.6 billion merger with Starwood as a good example. This large-scale business acquisition created the biggest lodgings company across the globe. It allowed Marriott to increase its market share in a number of territories and handed them a competitive advantage over competitors overnight.
Remember that building market share establishes new relationships and builds loyalty between your business and customers which, in turn, protects your business from competitors seeking to grow their market share by nibbling away at yours.
LOOKING TO GROW THROUGH ACQUISITION?
SPEAK TO THE INDEPENDENT EXPERTS