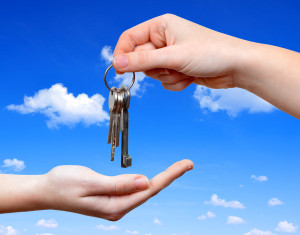 Selling a business takes both careful preparation and the ability to handle a complex transaction—with the help of an attorney, of course. Since most business owners are not experienced in selling a business, they will make mistakes along the way. Here are 10 of the most common mistakes when selling a business that you should avoid:
1. Not learning the ropes
Like anything you do in business, there will be a learning curve when it comes to selling a business. Learn the terminology and how the selling process typically proceeds so that you can structure the deal properly and come out a winner.
2. Setting a sale price too soon
You set yourself at an immediate disadvantage if you state a price without knowing the potential value of the business. Do not sell yourself short by setting a price too quickly. Assess the value of your business very carefully with your accountant or financial advisor and your attorney, and then set a price. Remember, you can always come down, but you generally cannot go up once you have determined your selling price.
3. Selling your business too quickly
Unless you have to sell the business quickly for financial or personal reasons, you should not rush to a sale without exploring all of your options to determine whether or not you are getting a fair value for your business.
4. Lack of confidentiality during the sales process
Once word gets out that the business is being sold employees may leave, vendors may hold back on deals, and customers may head to your competitors. The value of your business can drop quickly if you do not maintain confidentiality.
5. Not increasing the business value
Owners who know well in advance that they want to sell the business have time to build up the value and make it more attractive to buyers.
6. Not identifying the best buyers for your business
You need to spend time on serious buyers only. If a potential buyer is not pre-qualified or does not appear to be prepared to make an offer, you may very likely be wasting your time. Do not spend time with the wrong buyers.
7. Being unprepared to defend your business valuation
If you have worked hard to create a value for your business, you should be prepared to defend and substantiate that value. Prepare backup materials to defend the value of your business.
8. Failing to negotiate with the buyers
How much leverage you have may depend largely on how many potential buyers are out there. Nonetheless, you need to be prepared to negotiate, and for this reason you should have professional guidance when you sell a business.
9. Waiting too long to sell your business
Many business owners regret not selling at the most opportune time. By waiting, they subsequently encounter increased competition or have a product that has declined in value because of economic conditions. If you are thinking of selling, pay attention to changes in the economy and to the state of your industry, and look for the best selling opportunity.
10. Not using the skills of professionals
You should seek out sound business and legal advice from professionals who have been involved with the sale of other similar businesses. Selling is a complicated process and not one that you should take on without expert assistance.